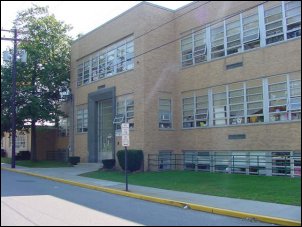 FUTURE LEADERS
The West End School features an innovative magnet program, Future Leaders, designed to enable students to become decisive, caring and disciplined leaders in a challenging environment. Instilling confidence and courage through hands-on educational experiences, while fostering moral integrity and flawless character, compliment the focus of Future Leaders. Ultimately, students are challenged to become responsible citizens and future leaders.
The magnet is comprised of four strands:
Communications: This strand enhances the interpersonal development of students through enriched activities that focus on self-awareness, awareness of others and emotional intelligence. Students engage in various forums that are designed to enhance their public speaking, active listening and communication skills.
Cultures: The primary focus of this strand is exposure to various customs, traditions and cultures. Lessons include international etiquette, overcoming stereotypes, societal expectations and rising above adversity.
Committed Courage: Students are given hands-on activities that promote quality leadership characteristics. Activities include, but are not limited to school-wide presentations, interviews with community leaders, research of environmental and political issues and the development of a sound opinion to be defended in a panel forum. Also, the impact of attitude and motivation upon a group will be infused into daily instruction.
Community: This strand focuses on shared responsibilities and collaboration. Age-appropriate activities designed to improve the quality of their classroom, school, district and city are addressed through an eight-week project.
Components of the program are designed to enhance interpersonal and motivational skills while focusing upon self awareness and reflection. Utilizing group dynamics to build and lead effective teams that embrace innovations and analyze creative concepts is a primary focus of daily instruction.
Volunteerism and the accountability of citizens to plan and act on societal issues, as well as the awareness of and respect for the rule of law, are addressed through a series of student seminars, daily coursework and culminating presentations and activities. Students learn to value development and progress while exploring historical events regarding the resistance to change. Additionally, the program increases awareness of the inner vision and personal obstacles that block effective action.