Long Branch Public Schools
Together We Can, Juntos Nós Podemos, Juntos Podemos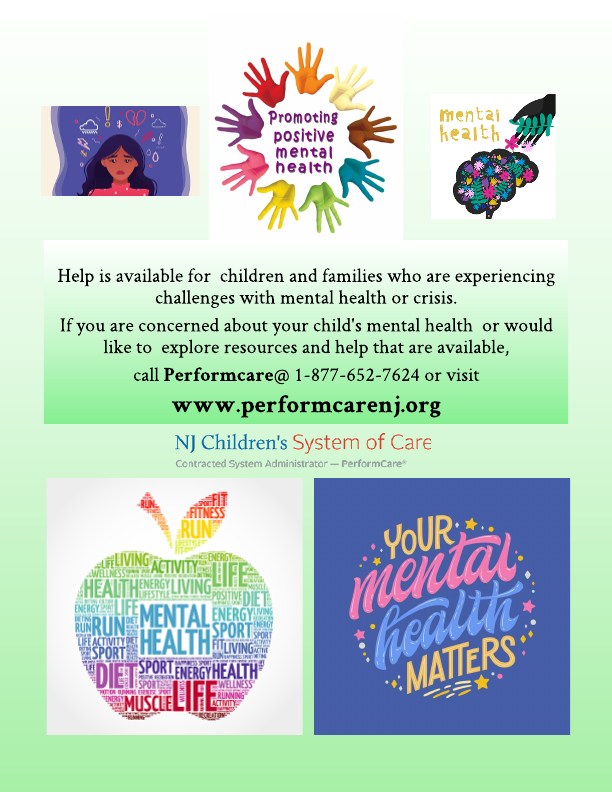 A reference guide that directs families to Monmouth County resources and support available. Resource listing is provided according to specific to mental health - behavioral needs.

PerformCare partners with the New Jersey Children's System of Care (CSOC) to coordinate the care of children and youth. PerformaCare provides access to services for children with behavioral, mental health, or emotional challenges .

Parents, family members, school employees, mental health providers and other professionals helping children and families can contact PerformCare on behalf of a youth in need of a referral. The parent or legal guardian of the child must still give consent for the child to receive services.

Find out more about behavioral health services available in New Jersey. If your child is currently experiencing a behavioral health crisis, please call us right away at 1-877-652-7624.