Preschool Registration

Thursdays from 9am-12pm all summer
PRE-K: 9:20 AM - 3:20 PM
KINDERGARTEN: 8:40 AM - 3:20 PM
EARLY DISMISSAL - ALL STUDENTS 1:15 PM
Character Counts at Morris Avenue ECLC!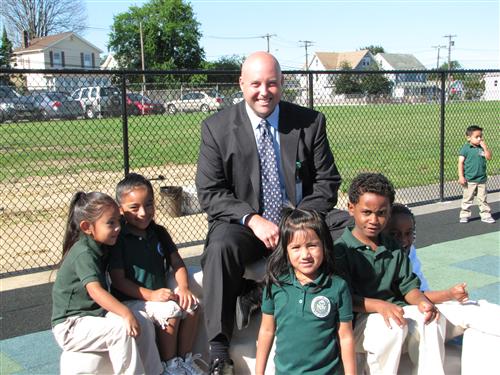 We Are All Super Friends!
A Message from Mr. Johnson
Here at Morris Avenue, children are Caught Being Good! Teachers are on the look out for Super Friends in their classroom. Every week a child in each class will be chosen to be the classroom Super Friend based on his/her actions for that week. Teachers will be looking for children who are compassionate, helpful and respectful. We celebrate positive behaviors and teach the children to treat others the way they would like to be treated. Your children have been learning through different stories and assemblies how important it is to use kind words and how to calm down when they are feeling angry.
"You make the world a better place by making
yourself a better person."
Scott Sorrell
I hope this year is the best one yet!
Matthew E. Johnson, Principal