Long Branch High School
Together We Can, Juntos Nós Podemos, Juntos Podemos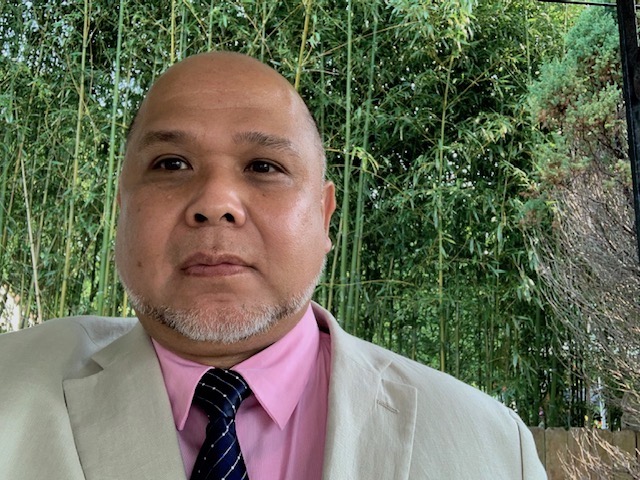 Mr. Palijaro
ESL Level 4
Email: rpalijaro@longbranch.k12.nj.us
Remind: @84c6dg
Phone: (732) 229-7300 x55028
Office Hours: Wednesdays and Fridays | 2:00PM to 2:25PM
Parent Teacher Conferences: will be on Thursday, 10/27/22, from 5PM - 7PM (Virtual)
Zoom Meeting Link: https://us05web.zoom.us/j/8670512641?pwd=MElDWHBZMUUvMzlRN2hrbUNtbGhidz09

English as a Second Language Level 4:
The English Language Learners (ELL) program is a developmental Language Arts program for students with limited English proficiency. The main purpose of this program is the progressive development of social, linguistic, and academic language skills that will enable learners to be successful in the community and school. This program facilitates students' adjustment to their new environment by introducing them to the American culture.

Course Goals
During this course, students will…

Process, understand, read and evaluate language in a variety of situations.

Engage in oral communication in a variety of situations for a variety of purposes

and audiences.

Process, read and evaluate written language, symbols, and text with understanding fluency.

Engage in written communication in a variety of forms for a variety of purposes

and audiences.

The following objectives will help students develop their language skills necessary to be successful students and members in their community:

For ELL students to gain proficiency in the English language for communication in school and their community.

For ELL students to gain proficiency in the English language in order to make satisfactory progress in the mainstream classroom.

For ELL students to successfully meet the criteria on standardized tests such as, but not limited to, ACCESS, NJSLA, and the 8th Grade Science.

For ELL students to be provided with instruction that not only satisfies cultural as well as linguistic needs, but also promotes an appreciation for different cultures and what they contribute to our society.

My Thoughts on Teaching:
A teacher must possess the following attributes: commitment, organization, and love. Teaching is not a 40 hour per week job. Teaching is more of a lifestyle than a profession. A committed teacher spends his/her entire day honing his/her craft, developing his/her teaching skills, and viewing all life experiences, from the banal to the sublime, as viable content for instruction. In addition, if a teacher fails to plan, he/she plans to fail. Good teaching is good planning. Organizing, scaffolding, and differentiating instruction allow a teacher to equitably engage and include the diversity of students that make up the urban and suburban classroom. Finally, the outstanding teacher has a love for learning, a love for teaching, and a love for the student-teacher relationship.