Lenna Conrow ECLC - WEEK OF RESPECT
October 3rd to October 7th 2016
Our theme/motto at LWC ECLC this school year is "KINDNESS COUNTS AT LWC ECLC!!" Each homeroom class will receive one letter from our motto on Monday. Please have each student place his/her thumbprint on the letter and sign their name next to the thumb print. You may use a variety of colors for this. We will hang the decorated letters in the A wing hallway on Friday after we recite the Kindness Pledge as a whole school to reinforce expected positive behaviors that will foster a safe, kind, and respectful learning environment. Please see schedule below.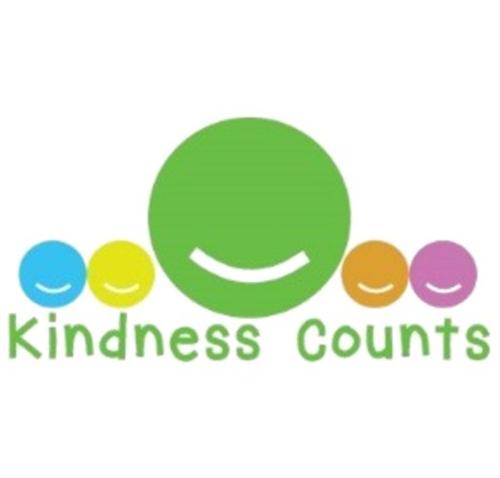 MONDAY 10/3 - School Wide Assembly APR @ 2:15
The book entitled: Kindness is Cooler, Mrs. Ruler (youtube) will be shown on the projector in the APR. Showing respect and random acts of kindness will be emphasized throughout. Afterwards (in the classroom), teachers can brainstorm some acts of kindness and talk with students about the importance of being kind to one another.
TUESDAY 10/4 - Classroom
PRE K: Sesame Street/PBS Kids Anti-Bullying Video segments will be provided to all classroom teachers. Teachers are encouraged to show the video clips throughout the day/week and discuss the scenarios with the students.
http://pbskids.org/video/ 1. Select Browse Videos 2. Select Topic; several appropriate videos are located under emotional growth and social skills.
www.sesamestreet.org 1. Select Topics and Activities. 2. Under Topics select Bully Prevention, Making Friends, Sharing, Self Confidence and/or Emotions to search for videos that are appropriate to the Week of Respect concept.
www.youtube.com/watch?v=GOzrAK4gOSo (Respect/word on the street from Sesame Street)
KINDERGARTEN: In addition to the above, visit www.brainpopjr.com select free and the bully video clip/movie. The links below provide several extension activities after viewing the video on brainpopjr.com.
https://jr.brainpop.com/health/relationships/bullying/ http://educators.brainpop.com/bp-jr-topic/bullying/
WEDNESDAY 10/5 – Classroom
PRE K: View the video segment from the Sesame Street website www.sesamestreet.org (enter the title of the video in the search bar), The Good Bird's Club: In "The Good Bird's Club," Big Bird is bullied by another bird in the neighborhood because of the way he looks. The birds will not include him or let him join their club. The show empowers children by providing strategies for dealing with bullying, builds self-esteem/self-confidence, and encourages them to seek the help of a trusted adult. Assess understanding with extension activities provided on the web site.
KINDERGARTEN: Visit the following link: https://www.youtube.com/watch?v=QfYdShEdUTA and read the inter-active story: Howard B. Wiggle bottom Learns About Bullies with your class. Be sure to complete the activity at the end of the clip that is a simple comprehension game to review the concepts taught. This can be used to assess the students' understanding.
THURSDAY 10/6 - Classroom
Classroom Discussion & Activities
Teachers can discuss what friends do and make a friendship project. Some ideas can be marble painting, partner puzzles, graphic organizers, friendship flowers, color mixing, etc.
FRIDAY 10/7 - Classroom
Each class will sign a classroom kindness pledge. Teach the children the words and use the pledge to reinforce positive behavior and redirect other behaviors. They can also put their thumbprint on your classroom letter.
We promise to:
make good choices
share with our friends
not hurt anyone (with our words or hands)
follow directions
be kind to my classmates
be a good listener
play nicely with each other
help each other
and do our best work.