Long Branch Middle School
Elementary School Mini-Clinics
Jason M. Corley, CAA
Athletic Administrator
NIAAA Membership Committee Member
Divisional VP for the Shore Conference of High Schools
Vice President of the Shore Conference of Middle Schools
Shore Conference Boys' Lacrosse Tournament Director
732.229.7300 Ext. 41810
732.229.6348 (Fax)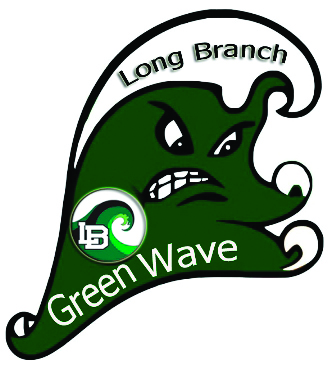 Click on the VNN icon below to visit the
Long Branch Athletic Department
Varsity News Network
website complete
with
news updates, game scores, student-athlete photos, and much more...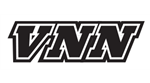 WHO DO YOU THINK OR SHOULD BELONG IN THE LONG BRANCH ATHLETIC HALL OF FAME!!
PAVE THE WAY - PERSONALIZED BRICK
AFFILIATIONS:
New Jersey State Interscholastic Athletic Association (NJSIAA)
Shore Conference, Monmouth County, B North Division
ATHLETIC REGISTRATION
HIGH SCHOOL
& MIDDLE
SCHOOL
ATHLETES:
VISIT THE NURSE FOR FORMS.
All health information is located in the nurse's office. Students must visit the nurse to receive health forms. Forms need to be fully completed, signed by a parent, and MUST be returned ONLY to the nurse's office. The School MD must sign off on the private MDs, in order to participate. THIS IS NOT A LONG BRANCH BOARD OF EDUCATION POLICY, THIS IS THE STATE POLICY.
Attention Parents: The Long Branch Athletic Department is very excited to announce that online registration will now be complete through rSchoolToday, (https://longbranch-ar.rschooltoday.com). rSchoolToday is a secure software system that the Athletic Department has utilized for activity scheduling for several years, and now we will be using it for online activity registration as well. rSchoolToday is a user-friendly system that allows families to easily register for our athletic teams while also being environmentally friendly. When you register through rSchoolToday, the system keeps track of your information in your rSchoolToday Family Account; so you enter your information only once for multiple uses, multiple family members, and multiple athletic programs. If you have any questions about the registration procedures please don't hesitate to contact the Athletic Office. If you are having technical difficulties with the online system please contact rSchoolToday at 1-800-513-5220.
To participate on any sports teams: Click on the 'Register Now' button, located below. All health information is located in the nurse's office. Students must visit the nurse to receive health forms. Forms need to be fully completed, signed by a parent, and MUST be returned ONLY to the nurse's office, in order to participate.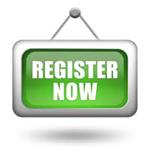 ~~~~~
2017 Sports Physicals:
Friday - June 2 - Middle School
Tuesday - June 6 - High School
Wednesday -June 7 - Middle School
Thursday - June 8 - High School
Wednesday - June 14 - High School
CUT-OFF DATES: TO BE ELIGIBLE FOR A SCHOOL PHYSICAL,
THE PPE HISTORY FORM
MUST
BE IN TO THE NURSE PRIOR TO THE PHYSICAL.
T
he Long Branch Board of Education has purchased through BMI Benefits, LLC, student accident insurance for the 2016-2017 school year. This means that all students (to include athletes, band members, cheerleaders, etc.) are automatically covered under this year's program while in school or participating in school-sponsored activities. Although there are no premium costs to parents/guardians for this coverage, the parent/guardian is responsible for a $2,000 deductible and a 20% co-insurance if you choose to use this policy. Although this coverage is very broad, there are restrictions, limitations and exclusions in the policy.
This policy is considered excess coverage over any other insurance you as the parent/guardian may have. Under this policy, you must submit all insurance claims to your insurance company first with the exception of Medicaid. If you do not have medical insurance or you are on Medicaid, the Board's policy will act as primary coverage subject to the deductibles and co-pays described above. Please understand all medical expenses are the responsibility of the parent/guardian and not the Long Branch Public Schools. If coverage is deemed applicable, your medical expenses will be covered up to the limits of the policy.
If you require any assistance please contact BMI Benefits, LLC, P.O. Box 511, Matawan, New Jersey, 07747, Telephone: 1-800-445-3126.
CPR/AED Course:
~~~~~
FROM THE DESK OF THE ATHLETIC ADMINISTRATOR:
ATHLETIC DEPARTMENT SOCIAL MEDIA:
Follow Us on: TWITTER @wavepride
Like us on: FACEBOOK: "Long Branch Athletic Department, Jason M. Corley, CAA"
Follow Us on: INSTAGRAM @waveathletics
~~~~~
Hey...Green Wave Fans
The score of any event is generally forgotten over time, but the actions of contestants, coaches & spectators are remembered. The next time you attend a high school event, think of how history will remember you. Choose the side of good sportsmanship when attending an athletic event.
Thank you.
Go Green Wave!
~~~~~